Give to ROSE, Change lives!
Empower a womaN, Empower an entire community.
Funding use: 90% of General Donations go directly to Women's and Children's Programs. All donations are allocated based on community discretion. Please feel free to reach out for more info and financials.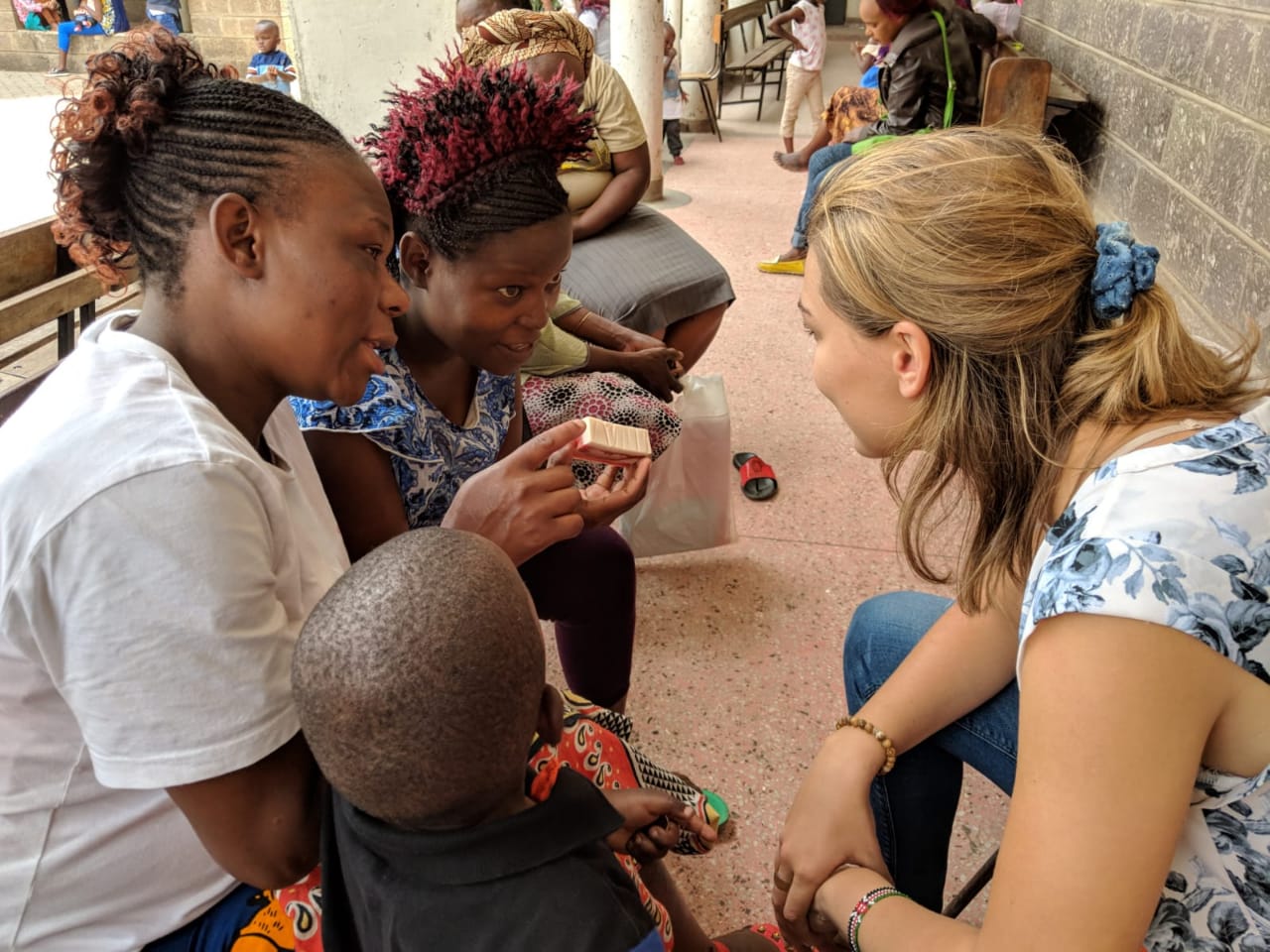 $10/Month, Sponsor 1 child's Primary School Fees
Help us grow sponsorship to support kids from Primary School to University! Every dollar counts!
$50 - $500/Month, Sustainable Small Business Investment, invest in the committed women of ROSE to grow their businesses. After training and successful pitch competitions, ROSE women qualify for micro-investments returned in full over time.
(Videos of pitch competition coming soon!)
We need Computers ($600 - $1500) for kids technology and innovation education, women's businesses and reporting to go digital. Business training on book keeping and financial reporting.
Please consider giving monthly to support the sustainability of our programs!
Every dollar, no matter how big or small, changes the lives of hundreds of families in Kenya!
Upcoming Opportunities
Sustainability, Goal for 2019
Sustainability, Goal for 2019
Organization: ROSE leadership and the ROSE Counsel collaborate on problems solving strategies in weekly meetings. This year we are focused on increasing fundraised support and opening income generating activities to create a sustainable foundation. We are focused on investing in the committed women-led small businesses and children's education.
Women Entrepreneurs Growth: Through piloting new technologies like Artificial Intelligence, we are creating a weekly tracking system to prove progress of women's business groups. Our goal is to uplift hundreds of women through education of business principles and providing opportunity to receive small investments based on successful proof of learned skills. We want to build our own technology to scale the impact of micro-investing in women's businesses and bring more opportunities for international supporters to directly support on a personal basis.
Children's Technology Education: In Daystar Primary School, we introduced Technology and Innovation classes for our 6th, 7th, and 8th graders because technology skills will open greater opportunities in job markets and education scholarship programs. We want to increase children's sponsorship to allow school fee matching to the entire ROSE women's community beyond just primary school education. We hope to match school fees and grow lasting relationships with these children from Primary School to University education.
Call to Action:
Host a fundraiser in your town to help us achieve our 2019 goals.

Support ROSE monthly to contribute to women's training, micro-investments, and children's sponsorship.

Advise us directly and connect with our team to support our micro-investments committee.
Opportunities to Invest in Sustainable Projects:
"INVEST IN SUSTAINABLE COMMUNITY, INVEST IN THE FUTURE WITH MORE THAN CASH RETURNS"
PHASE 1
Sponsor a Child for ($10/Month) and receive personalized thank you notes and updates! We need to increase sponsorships to provide further matching support beyond primary school education up to University and professional skills trainings.

Community Cooker Project — Trash Burning Stove and Clean Water Source (Invest $20-30K)
Provide 30+ jobs in the local community, a work station for ROSE women's food businesses, and safe/sustainable cooking infrastructure for Daystar Primary School. Learn more about this highly innovation technology partner here. This would be phase 1 of the Tech & Innovation Education Center.

Community Cooker Management: (Projected Income: $1,500/Month) We will employ trained ROSE women to operate the Community Cooker as a subscription business model, renting out space on the cooker to local ROSE businesses.

ROSE Water: (Projected Income: >$250/month) The only waste product of the Community Cooker is clean water! We want to monetize this opportunity to provide clean drinking water the surrounding community and customers of businesses operating at the Community Cooker.
PHASE 2
Technology & Innovation Education Center: ($50,000+)

Renovate DayStar Primary School into a Technology & Innovation Education Center for women and children. Phase 2 of our community development plan. Currently providing education for 400+ kids K-8 as one of the neediest schools in Nairobi. Overcrowding, flooding, lack of books, poor air quality, and lack of food storage are major problems. We must improve these conditions to provide a safe environment for education. There is a big opportunity to uplift hundreds of impoverished children with a cutting edge education that will increase competitiveness in the job market after school and scholarships for university. Also, this would serve as the heart of ROSE programs, with a safe community space and active entrepreneurial environment.

Technology Training Classes for Community: (Projected Income: $500/Month) Trained technology professionals and university volunteers provide classes to community youth and local schools for $5/hour in graphic design, Microsoft PowerPoint, Excel, and typing.
PHASE 3
ROSE Technology Development: (Projected Income: TBD) We want to connect potential micro-investors to investment ready micro-businesses using media and mobile technology to design an international platform for micro-investing. ROSE is determined to develop and implement a technology solution that scales the community impact beyond Mathare Valley and Kenya. Through our current testing of Artificial Intelligence, Geospatial Mapping, and Blockchain technology to track business growth, effectiveness of training programs, and viability of investments — we will determine the most useful new technology tools for micro-businesses to thrive.

Mobile Technology Pilots, ROSE Women ask for more mobile technology to run our programs effectively. We need to invest in providing better accessibility to data and smart phone devices for ROSE women to implement new technologies effectively. With the Technology & Innovation Center, this will set the stage for successful trainings and implementation.
Let us know what projects interests you! We would love to co-host a fundraiser!